Welcome to the Website of St.John's Broadstone
A very warm welcome to our new vicar, the Rev'd Helen Bailey who was licensed on Wednesday 12 March 2018 during a service attended by members of the congregation, local clergy, representatives from local community groups as well as members of the Anglican diocese of Salisbury. Also in attendance were family, friends and colleagues of Helen's.
Helen joins us from Minchinhampton in the Anglican Diocese of Gloucester. For more information on Helen's background, see link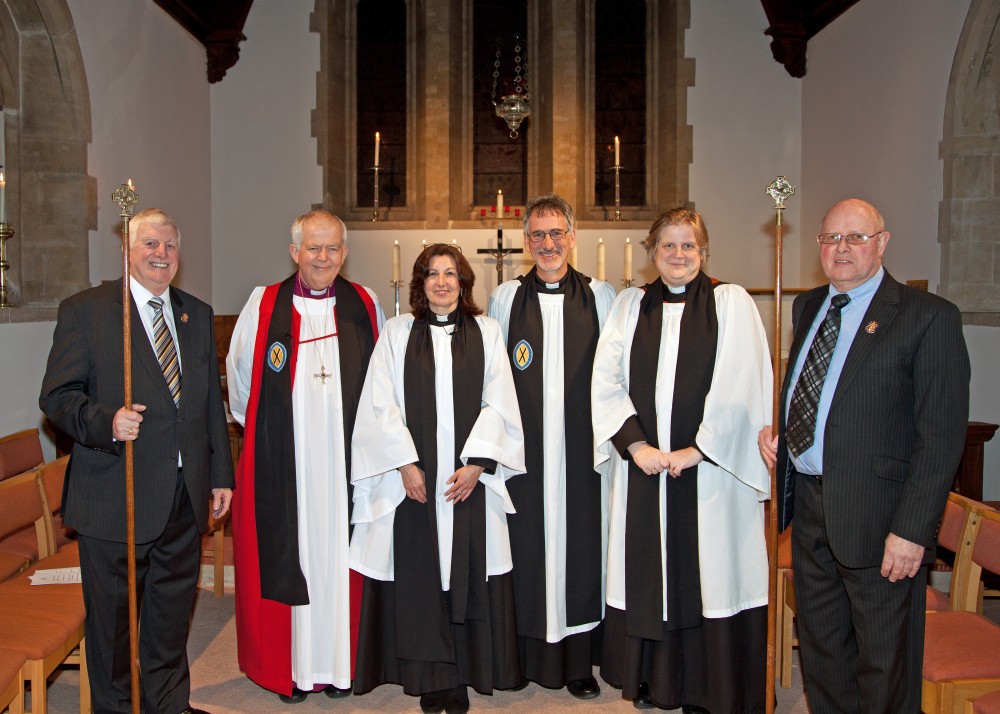 From R to L: Roger Leach (Churchwarden), Rt. Rev'd Nicholas Holtam (Bishop of Salisbury), Rev'd Helen Bailey (Vicar), Very Rev'd Antony Macrow-Wood (Archdeacon of Dorset), Rev'd Lucy Holt (Rural Dean), Eric Whapples (Churchwarden).,
For more photos, see here.

Web Site Editor: Sue Spear (webenquiries@stjohnschurchbroadstone.org.uk)